Skyway Café


6105 E. Rutter Ave
Spokane, WA 99212


Café Phone:

(509) 534-5986

Hours Open


6:00 am - 2:00 pm — Monday - Saturday
7:00 am - 2:00 pm — Sunday


Email:

Skyway Café

The Skyway Café is open
Monday-Saturday 6:00am - 2:00pm
Sunday 7am - 2pm
Breakfast and Lunch menus available all day until closing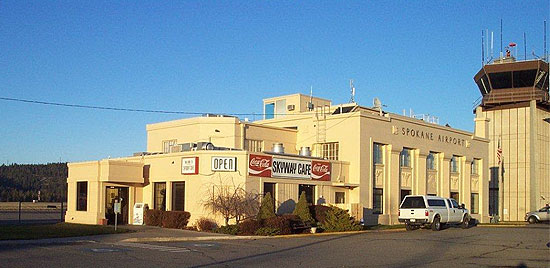 The Skyway Café is located at Felts Field in Spokane, WA. Breakfast is served all day and all meals have huge portions. Nothing beats watching small planes and helicopters land and take off while you enjoy your heaping mound of hash browns. This is a great place to take friends/ family for a relaxing Sunday brunch. The décor is aircraft themed, model planes hang from the ceiling and plane art hangs throughout.
================

3D view inside the Skyway Cafe
Click on image for larger view
Skyway Cafe is going to be 100 years old! Come get your memorabilia and eat a great meal!